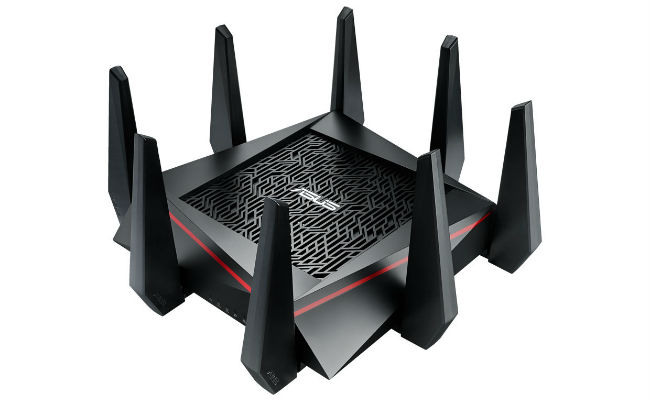 02 Aug

Best Wireless Routers 2016

Wireless routers are starting to gain popularity thanks to the increased demand for Wi-Fi connectivity.  Let us see some wireless routers which are the best in class in 2016.

Before we move on to reviewing wireless routers, it is important to understand whether we should choose single or double band routers. Operating on the 2.4GHz frequency band, single band routers are cost effective but will be in the same league as microwave ovens, Bluetooth devices, and wireless phones that function on the same radio band. If you are only planning to use your Internet for basic surfing and social media, opt for a single band router. It is advisable to choose a dual band router if you are more inclined to gaming and streaming HD video.
Asus RT-AC88U Dual-Band Router
While it is an expensive dual-band router, it is power packed with features. It provides support for MU-MIMO technology with a superb 5GHz throughout speed even while taking on multiple clients in one go. You can access its user-friendly management interface via the Web or the mobile app.
D-Link AC3200 Ultra Wi-Fi Router (DIR-890L/R)
This is a huge tri-band router that is beautifully-designed in a candy-apple finish and has a really user-friendly interface. With blazing throughput speeds, it looks just as good as it performs. The only drawback to this router is its mediocre file transfer speed.
Linksys EA7500 Max-Stream AC1900 MU-MIMO Gigabit Router
The Linksys EA7500 Max-Stream AC1900 MU-MIMO Gigabit Router will give you a swift dual-band and MU-MIMO performance. It comes packed with lots of management options so you can customize it. The router comes with 4 ports to enhance port selection. The sole negative point would be the so-so file transfer speeds.
Tenda F3 N300 Wireless Router
The Tenda F3 N300 Wireless Router is very cost effective at $30 and offers great ease of installation. While it may offer limited performance, it offers robust management settings. With three wired LAN ports, it is the best buy if you are looking for something on a budget that performs well for day-to-day tasks.